Our offices are closed from December 23 until January 2nd. We will be back on Tuesday January 3rd.
Contact us about this product
Conical Balls in naturel latex foam used in food and cement industry.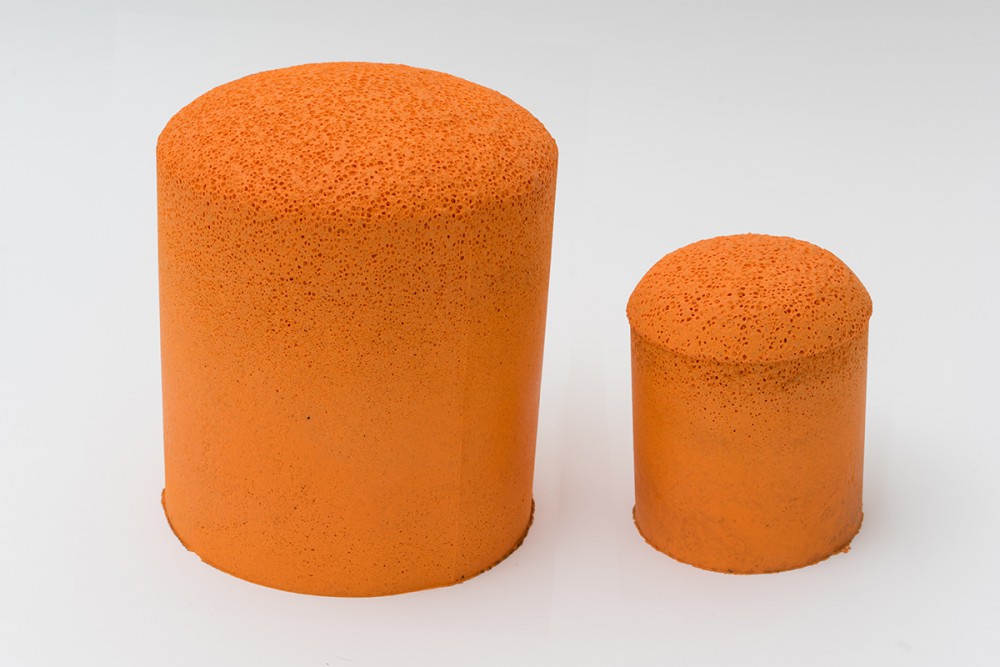 Product description
Arubis cleaning balls are the key to a durable and ecological tube cleaning system. The sponge texture ensures a full cleaning of every type of tube material. They are often used to clean debris in pipes or tubes in the cement industry, thanks to the versatile use of any type of liquid.
Industry use
Rubber sponge balls are commonly used in the food industry such as the wine industry to clean wine hoses. Often times they are used in the cement industry. Thanks to the resistance to chemicals these balls are one of the most durable ways to clean the concrete out of any sort of tubing.
How to use Arubis sponge cleaning balls
The true asset of using sponge cleaning balls is how easy and simple the process is. Compress one of multiple rubber balls in the hose and add water pressure to make the ball travel the rubber tube and clean it. This procedure can be repeated as much as necessary.
The durability of sponge rubber balls
Arubis produces the best type of rubber sponge balls with an outstanding durability. These are resistant to strong liquids and can be reused many times, resulting in a very ecological manner of cleaning tubes and hoses.
Efficient way of cleaning
The best way to clean rubber hoses is to reduce time and costs in the same process. With the use of rubber sponge balls you can even reduce water and chemical compounds usage.
Suitable for
Cleaning pipes in the food industry
Cleaning pipes in the cement industry.
Specifications
For full product specifications on this and other products, please take a look at our product catalog.
Available qualities