Contact us about this product
>
>
Rubber inspection caps Sweco®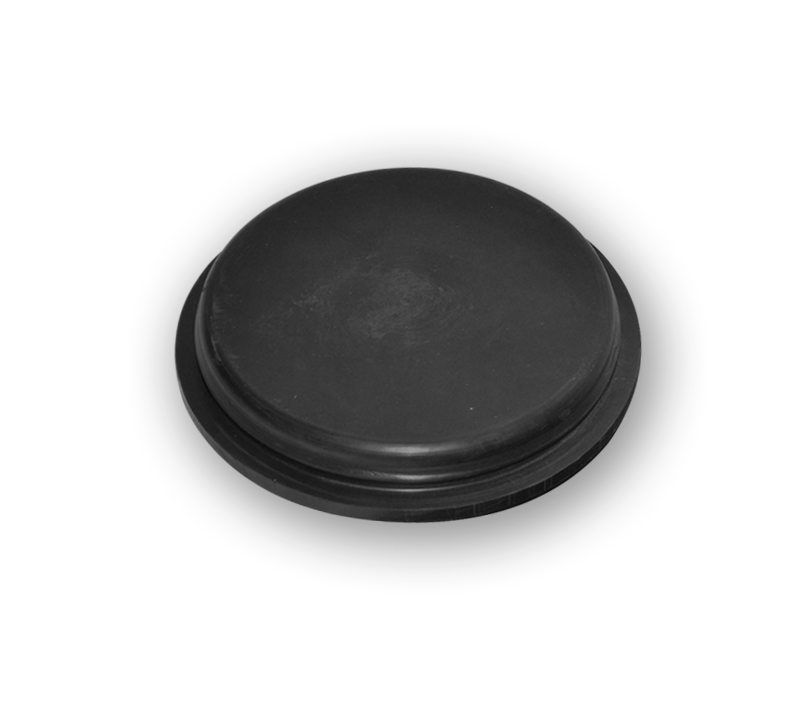 Product description
Rubber caps made for inspection gaps in any type of industrial machine. These Arubis inspection caps are available in natural rubber (NR), EPDM and Silicone .
For an optimal insulation
Any type of diameter can be made
Suitable for
Any type of industrial machines where an inspection needs to be sealed.
Standard characteristics
| Article | Diameter (mm) | Inner Diameter (mm) | Thickness (mm) | Hardness (kg/m3) | Max. Temperature | Rubbertype | Color | FDA |
| --- | --- | --- | --- | --- | --- | --- | --- | --- |
| AD100EPB45 | 100 | - | - | 45 | - | EPDM | Black | |
| AD100NBRW45 | 100 | - | - | 45 | - | NBR | White | |
| AD100NRB45 | 100 | - | - | 45 | - | NR | Black | |
| AD100SIG45 | 100 | - | - | 45 | - | VMQ | Gray | |
| AD150EPB45 | 150 | - | - | 45 | - | EPDM | Black | |
| AD150NRB45 | 150 | - | - | 45 | - | NR | Black | |
| AD150SIG45 | 150 | - | - | 45 | - | VMQ | Gray | |
| AD200EPB45 | 200 | - | - | 45 | - | EPDM | Black | |
| AD200NRB45 | 200 | - | - | 45 | - | NR | Black | |
| AD200SIG45 | 200 | - | - | 45 | - | VMQ | Gray | |
| AD250EPB45 | 250 | - | - | 45 | - | EPDM | Black | |
| AD250NRB45 | 250 | - | - | 45 | - | NR | Black | |
| AD250SIG45 | 250 | - | - | 45 | - | VMQ | Gray | |
| AD300EPB45 | 300 | - | - | 45 | - | EPDM | Black | |
| AD300NRB45 | 300 | - | - | 45 | - | NR | Black | |
| AD300SIG45 | 300 | - | - | 45 | - | VMQ | Gray | |
| AD300SIG75 | 300 | - | - | 75 | - | VMQ | Gray | |
Documents
Catalogs
Available qualities