Neem contact met ons op over dit product
Weegbalgen voor weeg-, meng- en filtermachines in de voedingsmiddelenindustrie.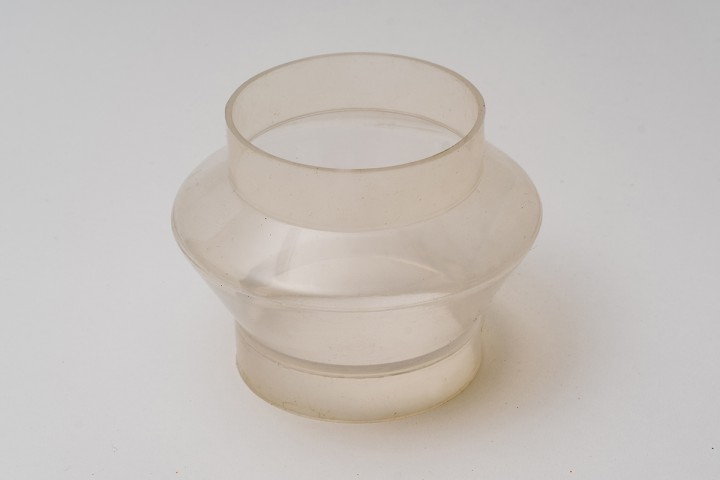 Beschrijving
De weegbalgen van Arubis zijn het flexibele onderdeel dat vaak wordt aangetroffen als de verbinding in mengers, feeders of elk type weeg- of toevoermachine. Deze verbinding produceert bijna geen reactiekracht en heeft geen invloed op het weegprincipe.
Kan in elk aangepast formaat worden gemaakt om een exacte pasvorm te creëren
FDA goedgekeurd en antistatisch
Vorm voorkomt reststoffen
Gebruik door de industrie
Deze op maat gemaakte siliconen balgen zijn goedgekeurd door de FDA en zijn geschikt voor gebruik met levensmiddelen. De vorm voorkomt dat er residu achterblijft in de weegbalgen en biedt een lange levensduur met weinig of geen onderhoud. De flexibele weegbalg heeft geen invloed op de oorspronkelijke taak van de machine en heeft geen invloed op de weging en biedt dus een uitstekende weerstand tegen onderdruk. Geluid en trillingen worden niet overgedragen.
Makkelijk te installeren
De flexibele verbindingsstukken van Arubis zijn gebaseerd op verschillende standaardverbindingen en koppelingssystemen. Geen gereedschap nodig om een ​​luchtdichte pasvorm te garanderen.
Eenvoudig schoon te maken, uw downtime te verbeteren
Een verbinding op elk type machine heeft onderhoud nodig en hoewel het onderhoud minimaal zal zijn met de Arubis-weegbalg, hebben we dankzij het antistatische oppervlak gezorgd voor een eenvoudig reinigingsproces. We doen het goed om minimale stilstandtijden in een productie-installatie te hebben terwijl we een optimale hygiëne hebben.
Een efficiënte verbinding
De beste manier om rubberen slangen schoon te maken, is om tijd en kosten in hetzelfde proces te verminderen. Met het gebruik van rubberen sponsballen kunt u zelfs het gebruik van water en chemische verbindingen verminderen.
Standaard kenmerken
| Article | Diameter (mm) | Diameter binnen (mm) | Dikte (mm) | Hardheid | Max. Temperatuur | Rubbertype | Kleur | FDA |
| --- | --- | --- | --- | --- | --- | --- | --- | --- |
| AW050SIC | 50 | - | - | - | - | VMQ | Transparent | |
| AW060SIC | 60 | - | - | - | - | VMQ | Transparent | |
| AW075SIC | 75 | - | - | - | - | VMQ | Transparent | |
| AW100SIC | 100 | - | - | - | - | VMQ | Transparent | |
| AW100VIB60 | 100 | - | - | - | - | FPM | Black | |
| AW114SIC | 114 | - | - | - | - | VMQ | Transparent | |
| AW140SIC | 140 | - | - | - | - | VMQ | Transparent | |
| AW150SIC | 150 | - | - | - | - | VMQ | Transparent | |
| AW200EPBA | 200 | - | - | - | - | EPDM | Black | |
| AW200SIC | 200 | - | - | - | - | VMQ | Transparent | |
| AW250SIC | 250 | - | - | - | - | VMQ | Transparent | |
| AW300SIC | 300 | - | - | - | - | VMQ | Transparent | |
| AW350SIC | 350 | - | - | - | - | VMQ | Transparent | |
Documents
Catalogi
Beschikbare kwaliteiten